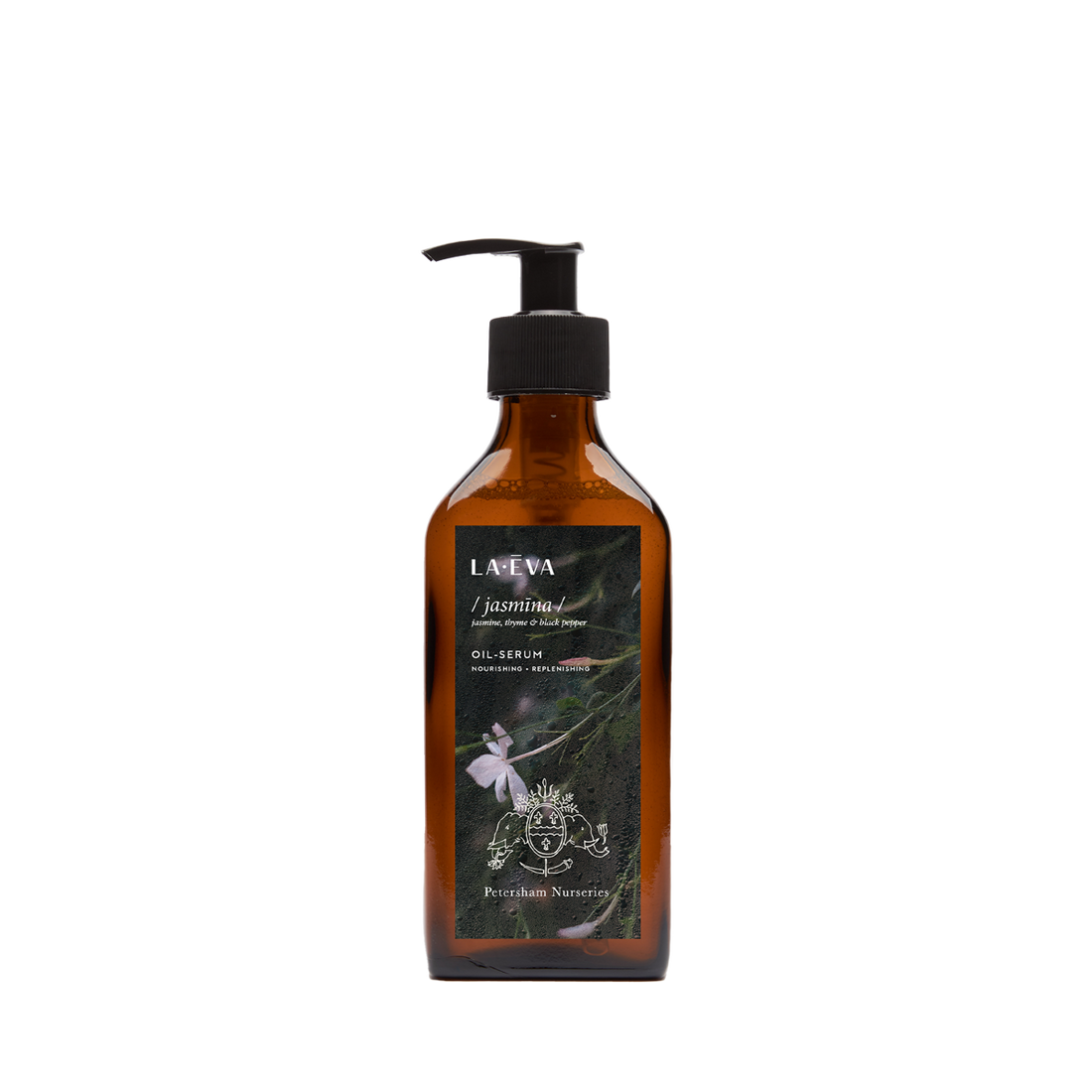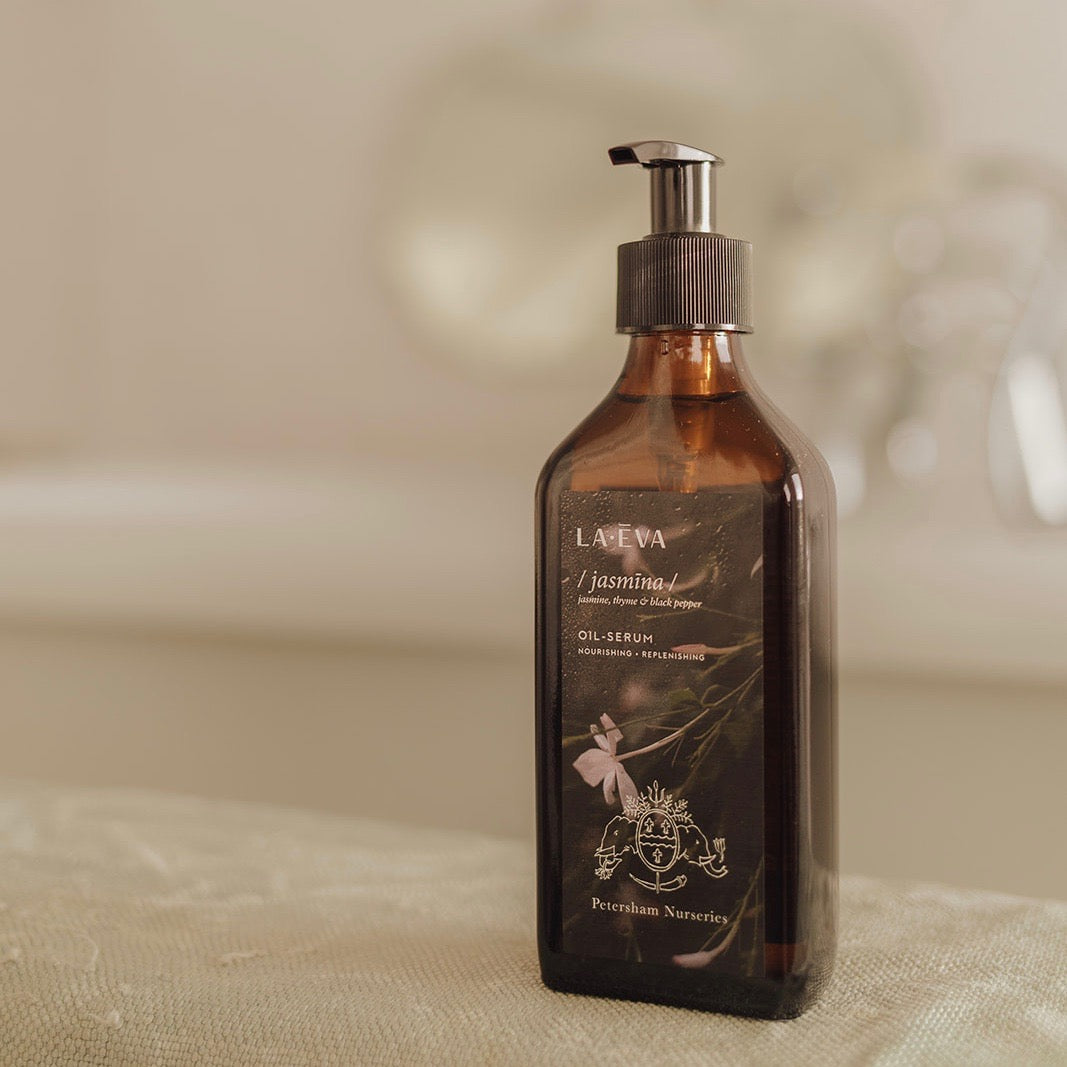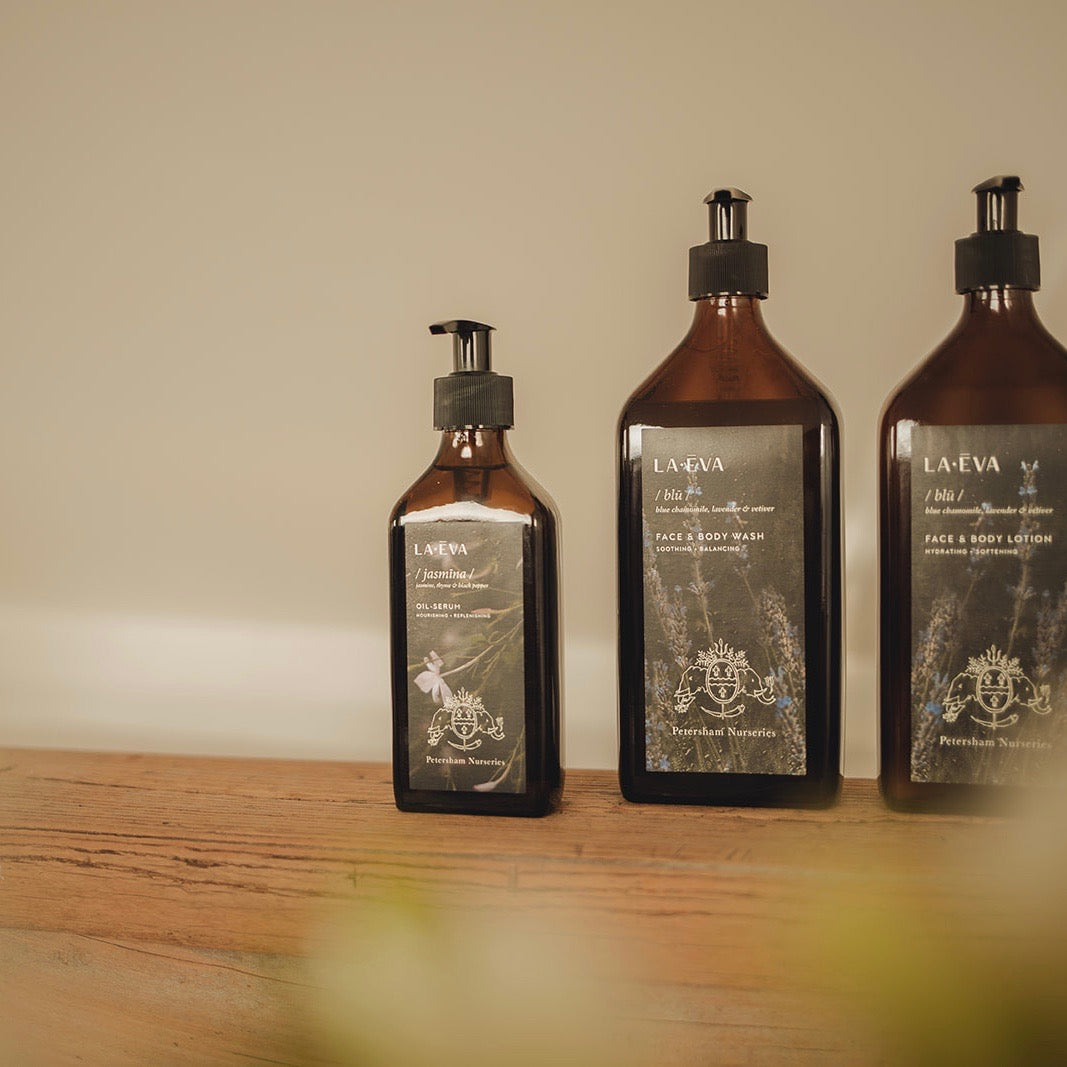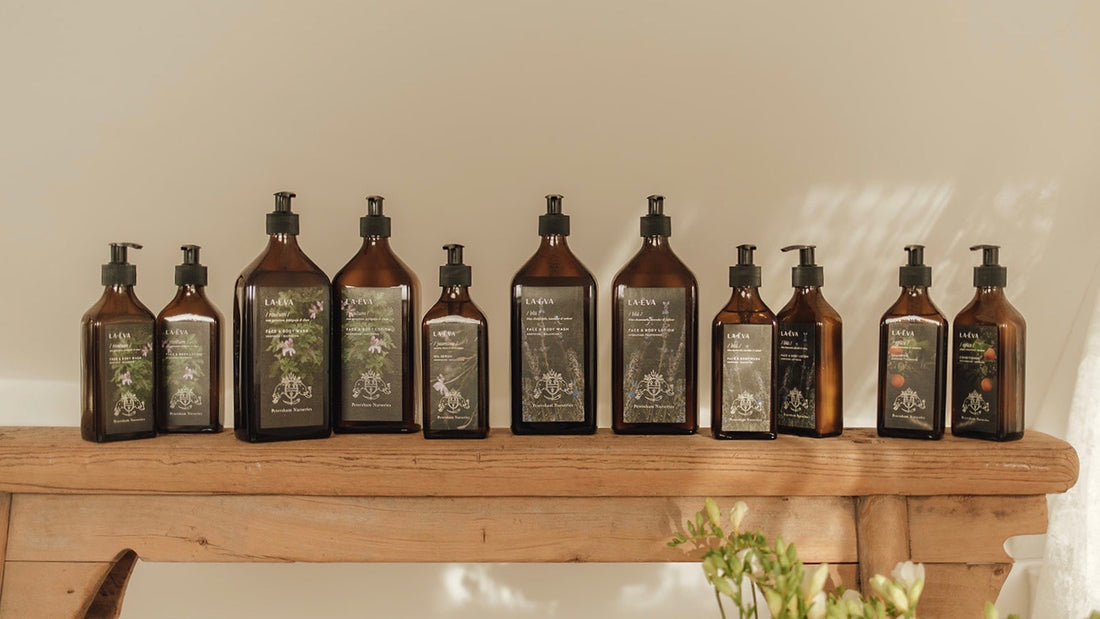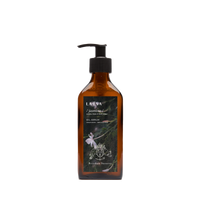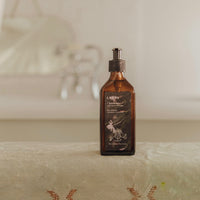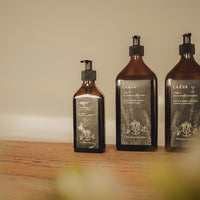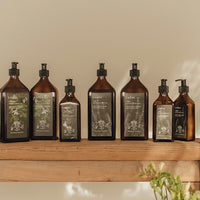 Jasmīna Oil-Serum: La-Eva x Petersham Nurseries
Our classic Jasmīna oil-serum, reimagined. Here, bespoke artwork graces our amber glass apothecary bottles in a special, limited edition of products created for Petersham Nurseries. Impressionistic photographs of plants and flowers taken at the gardens in Richmond, capturing our fragrant synergies. 
Made from an array of organic oils including regenerating rosehip, almond and argan oils, delicately mixed with a fragrant blend of essential oils. Easily absorbed, leaves skin soft and glowing and hair shiny.
Suitable for all skin and hair types.
/ jasmīna / essential oils - jasmine, thyme & black pepper
Fragrance Notes: heady, floral
Impact - luxurious, sensual, transporting
Art -  The photographs on the labels of this limited edition were taken by La-Eva Founder Louisa Canham at Petersham Nurseries in Richmond. To step into this space is to experience something unique; a destination like no other, that stretches the boundaries of what can be created, sourced and served. An internationally renowned setting that excites the senses and provokes thought. A place of inspiration passionately dedicated to ethical, sustainable living. 
La-Eva x Petersham Nurseries products can be discovered in the restrooms at the Petersham Nurseries Café Richmond as well as The Petersham and La Goccia restaurants in Covent Garden.
Argania Spinosa (Argan) Kernel Oil*, Squalane, Carthamus Tinctorius (Safflower) Seed Oil*, Prunus Amygdalus Dulcis (Almond) Oil*, Rosa Canina (Rosehip) Fruit Oil*, Tocopherol, Helianthus Annuus (Sunflower) Seed Oil, Cananga Odorata (Ylang Ylang) Flower Oil*, Piper Nigrum (Black Pepper) Fruit Oil*, Pogostemon Cablin (Patchouli) Leaf Oil*, Thymus Vulgaris (Thyme) Leaf Oil*, Cinnamomum Zeylanicum (Cinnamon) Leaf Oil*, Jasminum Grandiflorum (Jasmine) Flower Extract*, Linalool+, Eugenol+, Limonene+, Benzyl Benzoate+, Benzyl Salicylate+, Farnesol+, Geraniol+, Cinnamaldehyde+, Isoeugenol+.
Gently apply a delicate quantity to face, body and hair or use as a bath oil. Can be used as a standalone product or mixed with moisturisers and conditioners to enrich them.
Of The Earth. Evocative. Universal.
We work with purely natural and organic, vegan and ocean-friendly ingredients, sourced directly where possible. Fragrant oils, salts and active elements, carefully chosen for their therapeutic properties and impact.

We believe in nurturing kállos, the combined virtues of physical appearance and soul. We collaborate with artists who lend their essence and unique aesthetic to our amber glass bottles, bringing beauty with depth and meaning to everyday self- care.
We believe that simplicity is one of the greatest luxuries of our time. We embrace a holistic, unifying outlook and as such our range is designed for multi-purpose use. Our products are made for people of all ages, genders and cultures.