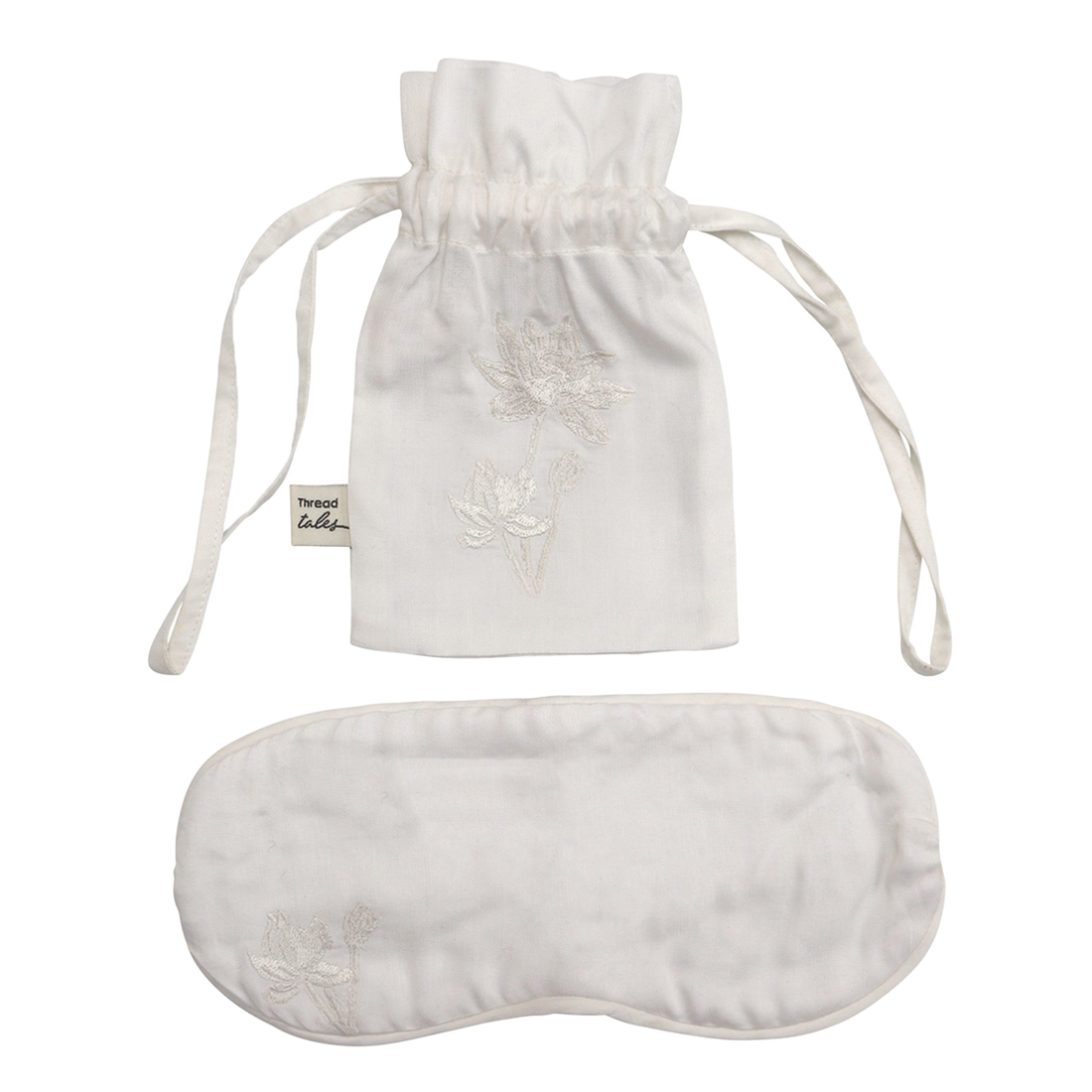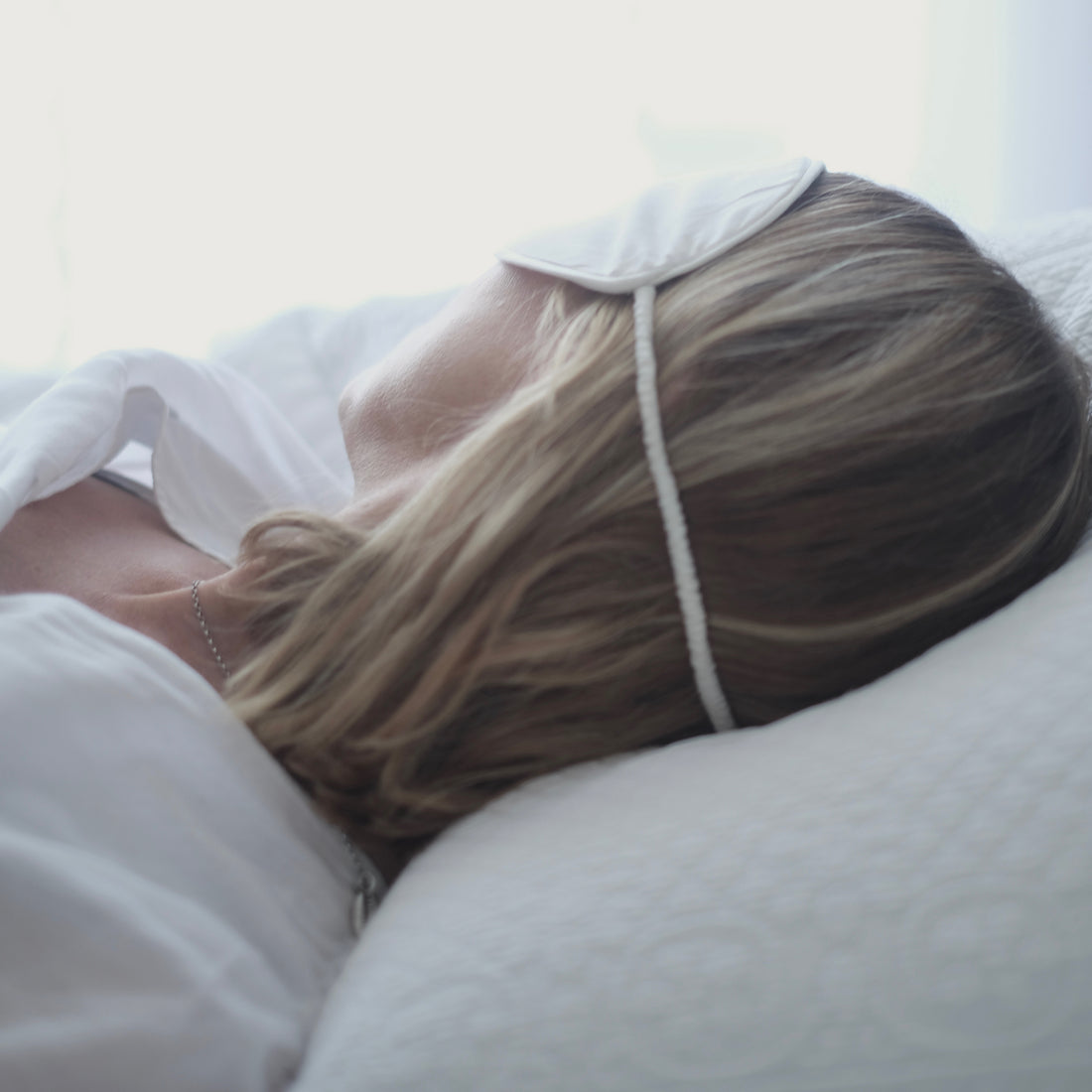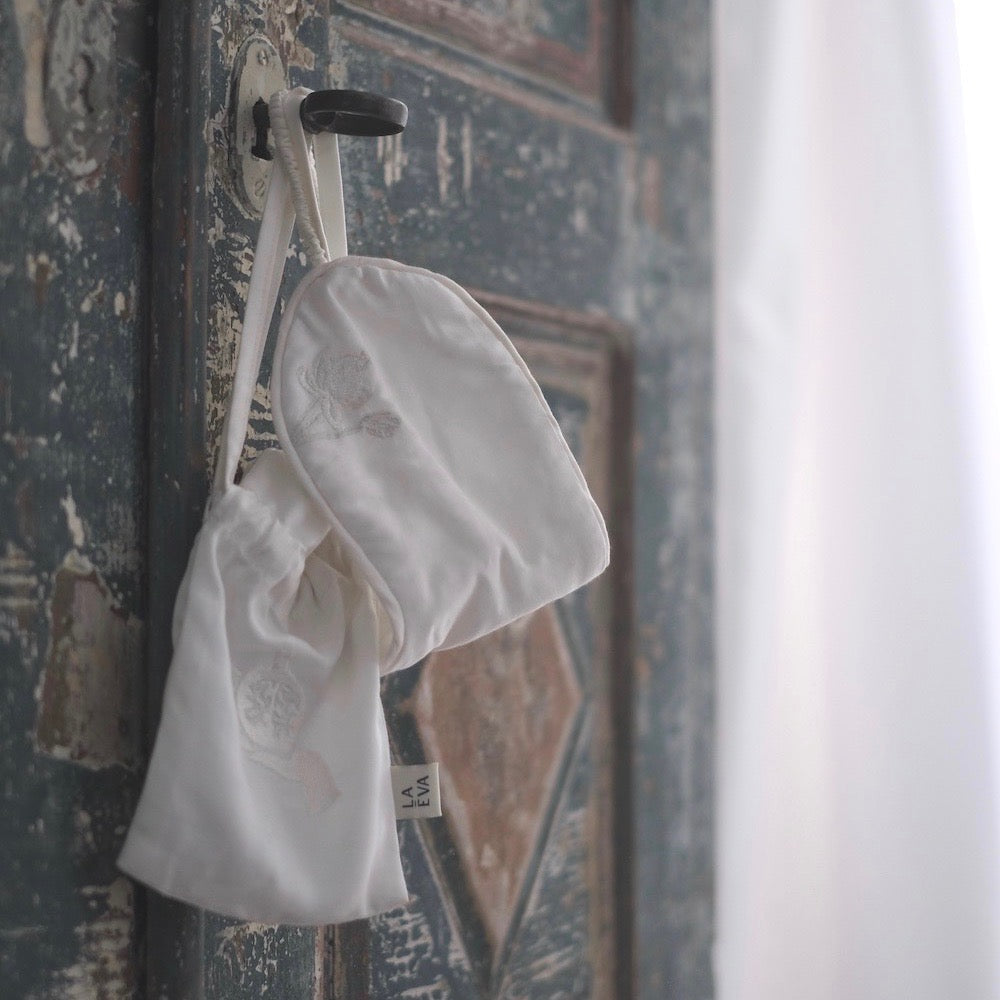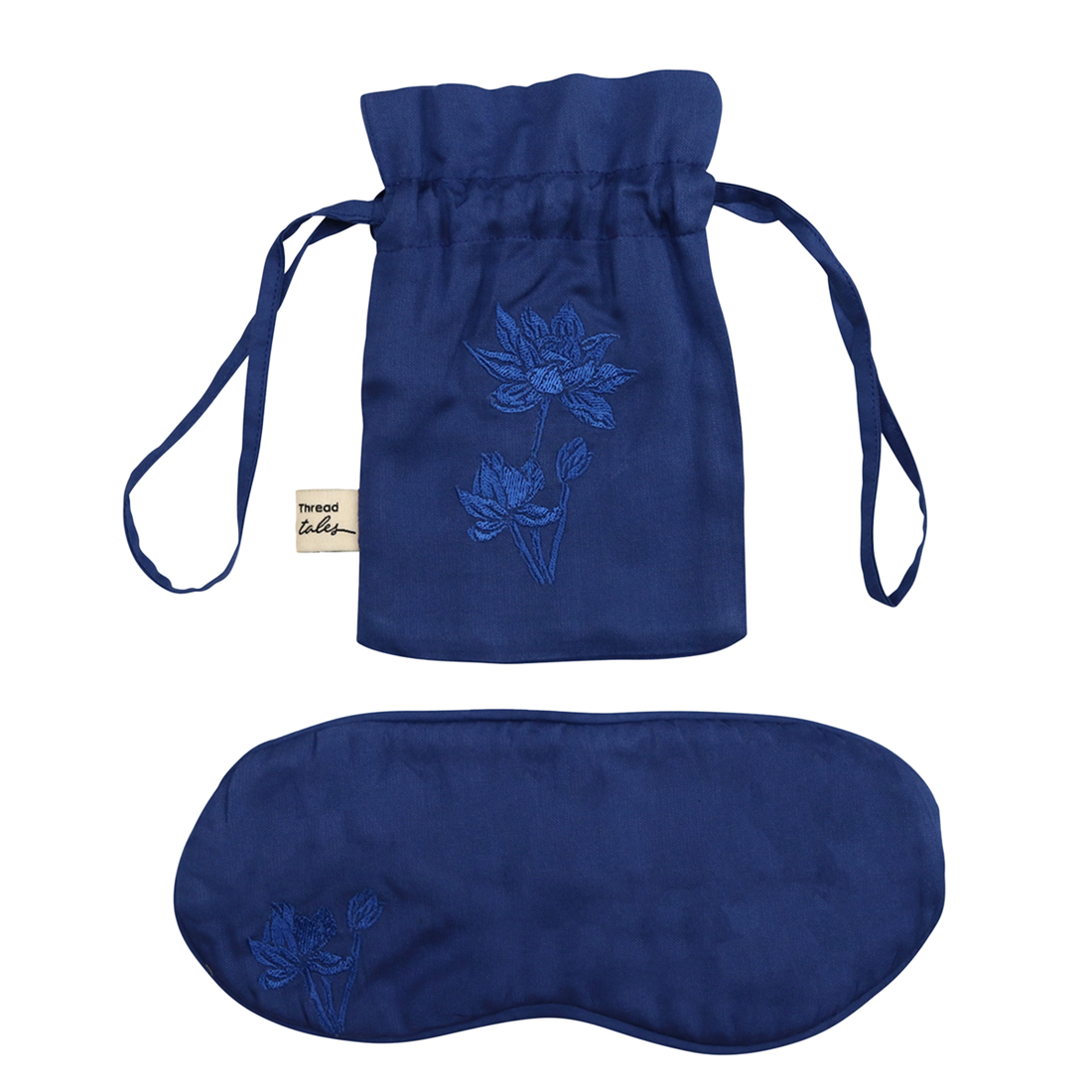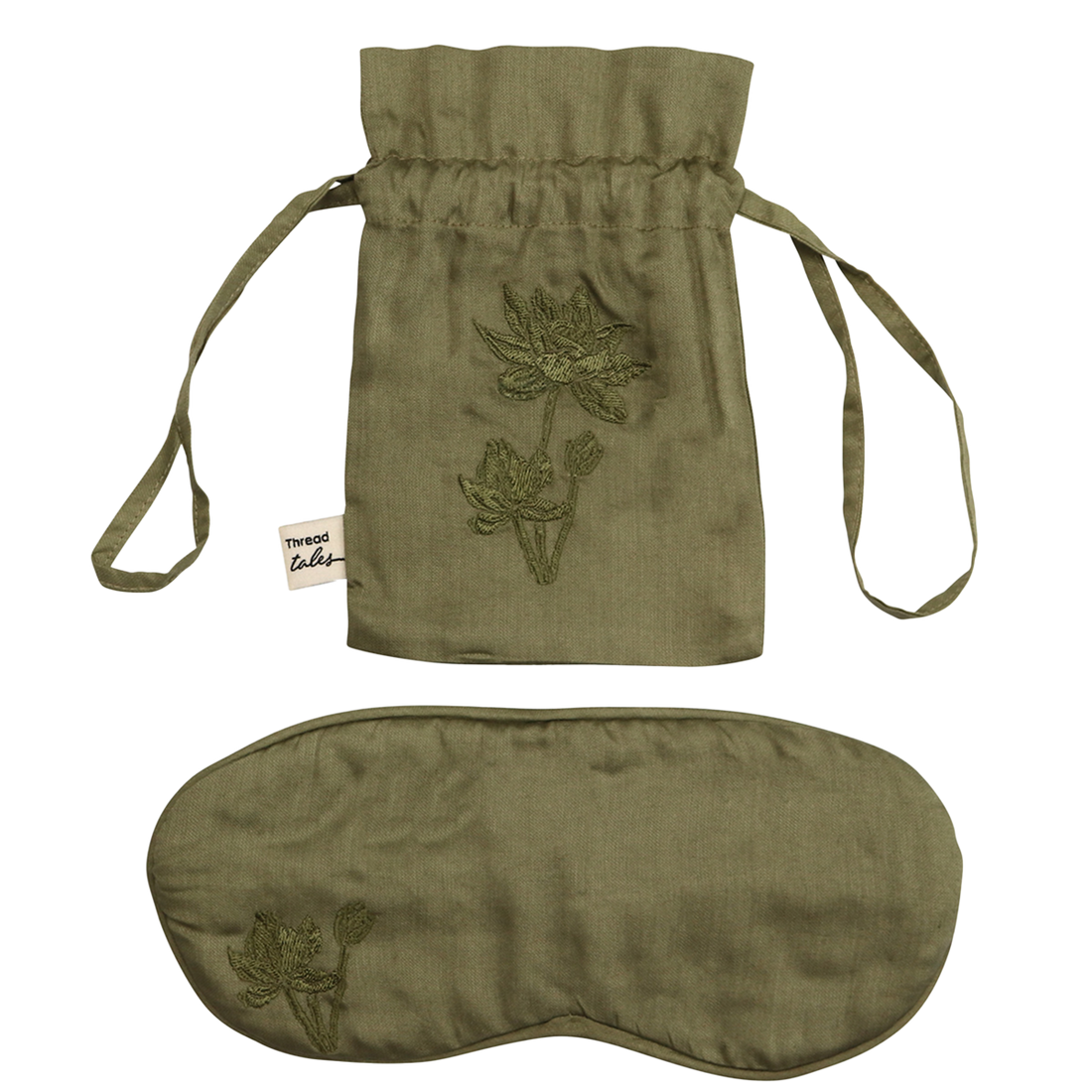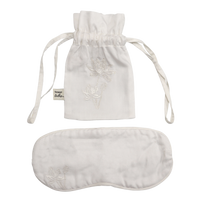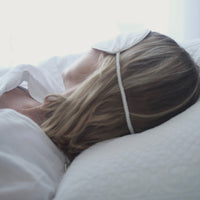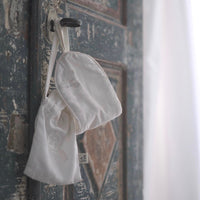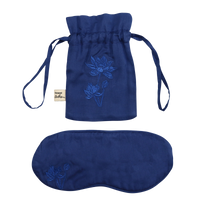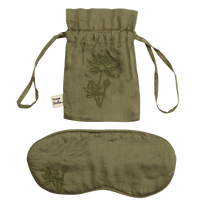 A limited edition luxurious set of sleeping-mask and pouch in sumptuous lotus silk, created in collaboration with ethical luxury textiles brand Thread Tales, designed as a precious reminder for stillness, to accompany you through meditation, sleep, or simple moments of relaxation.
Lotus silk is a vegan, zero-waste alternative to traditional silk derived from the lotus flower. Padded and lined with the finest cotton, this pillow-soft mask provides a breathable and nourishing protective layer for the delicate skin around the eyes, while the matching drawstring pouch ensures clean and classy storage, ideal even on-the-go.
Available in three calming shades: pale olive green, deep and vibrant midnight blue, and timelessly elegant ivory.

This set is stress-free even in its after-care: simply hand-wash it at 30 degrees with a light detergent and let it air dry gently.

The impact
Alongside its benefits on the wearer, this set's positive impact extends to a worthy humanitarian cause because each piece is handmade in partnership with the skilled all-female team of Women Fibre 2 Fashion, a New Delhi-based social enterprise that supports and rehabilitates victims of human trafficking in India.

Evocative symbolism: echoes of meaning in the fabric and embroidery

The spirit of the Lotus in every thread

Both sleeping-mask and pouch are made in 100% Lotus Silk. This natural microfibre is derived from the stem of the Lotus flower through an eco-conscious manufacturing process. Buddhist culture sees the Lotus as a symbol of enlightenment, self-regeneration and resilience. The same revitalising properties are believed to permeate the fibre extracted from the flower, which is why Lotus Silk is considered a deeply spiritual fabric even today.

Hand-embroidered mindfulness

On each side of the pouch features an intricately embroidery handmade by our Artisan partners in Delhi. On one side, the lotus flower – signature of Thread Tales – acts as a reminder of our innate ability to regenerate. Just like the flower, which resurfaces every morning pure and unspoiled from the murky waters of the Inle Lake, in the depths of which it sinks every night, so we can emerge from challenges strong, beautiful and whole.

On the other side, the supple La-Eva pomegranate sits gracefully. Laden with symbolism across cultures and centuries, the ripe crimson seeds of the pomegranate historically represent abundance, spirituality and sensuality. A fruit so simple, yet so curiously luxurious.
Of The Earth. Evocative. Universal.
We work with purely natural and organic, vegan and ocean-friendly ingredients, sourced directly where possible. Fragrant oils, salts and active elements, carefully chosen for their therapeutic properties and impact.

We believe in nurturing kállos, the combined virtues of physical appearance and soul. We collaborate with artists who lend their essence and unique aesthetic to our amber glass bottles, bringing beauty with depth and meaning to everyday self- care.
We believe that simplicity is one of the greatest luxuries of our time. We embrace a holistic, unifying outlook and as such our range is designed for multi-purpose use. Our products are made for people of all ages, genders and cultures.